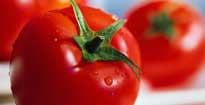 What a day! I am excited about all that was accomplished today. The entire compound started with prayer at 8:15am. They had doughnuts and bananas for breakfast, followed by introductions (I missed this because I slept in, exhausted from the busy week and jet lag, but I heard it was great!). After breakfast, various teams set out to do their tasks for the day. Margit and Whitney went with Deng into Bor Town and surrounding areas to conduct a study for Community Health Evangelism (CHE). Paula went to do research for her Grad School Capstone Project. Christi went to work in the hospital. Stuart worked on fixing the water filter and cleaning out the 40 foot container of medical supplies. Some of the young boys from the village came to help. Dave met with some of the staff and oversaw various projects on the compound.
I met with Mary Garang regarding the women's savings bank and sewing project. Mary said she would announce the two initiatives in church on Sunday and then we would meet on Monday. She is going to translate for me. After our meeting, Mary went to a village to visit a woman who had lost her son in a motor accident just before Christmas. She walked down the long main road with Bible in hand to bring some encouragement to the grieving family.
I went to the hospital to find the young woman I had promised my yellow dress. I saw her preparing to leave just after she was discharged. I greeted her warmly and she smiled big. I gave her the dress and she smiled even bigger. It melted my heart. The older women with her did not forget that I had promised to find her something too. I pulled out two spools of thread, one pink and one blue, then handed them to her, along with two sewing needles. She and the young woman laughed with cheer and thanked me. I replied back, "Shukran," thank you in Arabic. They appreciated my gesture and nodded in acceptance. I really like this little town, so community driven and simply loving. At the core is hospitality and a servant's heart.
With all of God's beauty around us, how could we not be grateful. It is sad that it takes us going to the humblest state to be thankful for the humblest things. I spent the day learning from my hosts, taking video of the tomato gardens and hearing from an MCH staff person how the gardens started with a tiny seed that sprouted into a great harvest. Tomato salad has quickly become one of my favorite dishes here thus far. That and the homemade yeast rolls. The shredded cabbage is good too. I'm really looking forward to the beans and rice as well. The women are great cooks and so hardworking.
I found two ladies washing clothes at one of the back buildings. They scrubbed away in their round tubs so jubilantly. Singing harmonious songs, laughing and talking. Such sisterhood. They beckoned me to come take their picture. I happily obliged and took video footage of them hard at work. They let me sit between them and share what they'd created on film. For a moment, I was able to share in their language, breaking barriers of communication through media. I hope one day to learn Dinka, so I may hear their stories, unfiltered by an interpreter and unhindered by my limited speech. Until that day, I will show my love and friendship through hugs, smiles and the lens of my camera.